Important information!!! Store work rules during the period from December 19
DEAR CLIENTS!
SIA Latakva Fire Service informs that from December 19:
Distance selling is in progress (ordering goods by phone or ordering by e-mail). Delivery of goods by courier or parcel machines, and you can also pick up goods at 156 Maskavas Street, Riga.
Wholesale trade (goods needed both for retail stores and for economic activities, construction, production, etc.). Delivery of goods by courier or parcel machines, and you can also pick up goods at 156 Maskavas Street, Riga.
Tel.: (+371) 67249249, (+371) 27249249, (+371) 20358170
E-mail: latakva@latakva.com или sales@latakva.com
!!!! ATTENTION !!!!
Both visitors and staff must wear masks when receiving goods.
When receiving the product, a physical distance of 2 meters must be observed,
The allowed number of people at the outlet is 3 people.
Automatic Fire protection curtains MARC-Ok, with fire resistance EI 60, EI 120
Manufacturer: Małkowski Martech
Model: MARC-Ok
MARC-OK curtains are the only ones on the market with wind load class II
Certified, tested according to European standards.
CE marking EN 16034: 2014
MARC OK fire curtain provides fire resistance EI 60 minutes or EI120 minutes without any restrictions
- no sprinkler system required, no need for free fire zones.
Very light - with wall thickness:
9 mm - 6 kg / m (EI60),
18 mm - 9 kg / m (EI120)
Maximum dimensions
EI 60-16,000 x 10,000 [mm]
EI120 - 18,000 x 10,000 [mm]
*Product description is based on information provided by the manufacturer about the product. The description and photos are informative, operational changes are possible. In accordance with certain modifications from the manufacturer changes may be made in the description of the product or its parameters.
Technical documentation
Application
Flexible fire curtains Marc-Ok are designed to separate fires in accordance with fire safety regulations. It is used in various types of industrial premises, where a fire barrier with high fire resistance is required. The curtains are great for underground car parks and shopping malls.
Marc-Ok fire curtains do not take up a large area and, due to their fire resistance class and very high resistance to heat radiation, can be used as an alternative to large doors. The curtain material is wound on a shaft and daily fixed in the open position by a safety device or an electric brake. In case of fire, the lock / brake opens, the curtain unfolds and covers the open space.
Design and features of curtains
The curtain is made of multilayer glass fabric reinforced with steel wire. The curtain is wound on a shaft and fixed with brackets, the whole system is placed in a cassette and protected by fences.
All curtain guides, the main parts of the panel are made of galvanized steel.
Ballast integrated into the curtain allows the curtain to be properly tensioned. Side rail housings and guardrails are available in any RAL color (extra charge).
Larger curtains are possible, as well as doors with larger parameters - on request;
The solutions used for the curtains are patented.
Optional accessories available
Fire detector
Smoke / heat detector
Optical speaker
Additional security features (surcharge)
Management
Fire alarm control panel - - conforms to PN-EN 54-2: 2002, located next to the curtain.
Supply voltage 230 VAC, 50 Hz;
Built-in external batteries to keep the curtains open for a specified period of time after a power failure (no fire hazard).
Line of fire detectors, FAS, alarm.
Vic-0701 Actuator: 24VDC Power Supply Type of Switching: Electrical
Process Switch
Fire detector
Optical-acoustic signal light
Additional protection at extra cost:
Joint control of the gate drive through external access systems (opening and / or closing curtains)
An additional option is available - manual opening of the curtains.
Related services categories
In your cart
Your shopping cart is empty
Outlet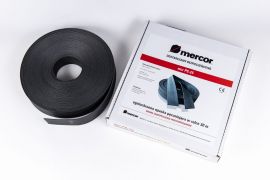 Popular goods