Important information!!! Store work rules during the period from December 19
DEAR CLIENTS!
SIA Latakva Fire Service informs that from December 19:
Distance selling is in progress (ordering goods by phone or ordering by e-mail). Delivery of goods by courier or parcel machines, and you can also pick up goods at 156 Maskavas Street, Riga.
Wholesale trade (goods needed both for retail stores and for economic activities, construction, production, etc.). Delivery of goods by courier or parcel machines, and you can also pick up goods at 156 Maskavas Street, Riga.
Tel.: (+371) 67249249, (+371) 27249249, (+371) 20358170
E-mail: latakva@latakva.com или sales@latakva.com
!!!! ATTENTION !!!!
Both visitors and staff must wear masks when receiving goods.
When receiving the product, a physical distance of 2 meters must be observed,
The allowed number of people at the outlet is 3 people.
Fire retardant paint PROMAPAINT SC4 (For steel structures)
Manufacturer: Promat
Model: PROMAPAINT SC4
Packing unit: Bucket 25 kg (price is indicated for 1 kg)
Fire-resistant paint for steel constructions is environmentally friendly, it forms a protective layer and does not contain solvents;
The painted parts of constructions meet the requirements of fire risk of R30, R60, R90 or R120 according to the table on EN 13501-2;
It is applied to steel structures (information on request)
Warehouse status: on request
(Price per kg with VAT)
*Product description is based on information provided by the manufacturer about the product. The description and photos are informative, operational changes are possible. In accordance with certain modifications from the manufacturer changes may be made in the description of the product or its parameters.
General instructions: paint for steel constructions PROMAPAINT SC4 is intended to prolong the fire resistance of structures.
Density of paint application depends on the type of constructions, the thickness of metal and the required fire resistance.
The paint can be applied indoors only. Do not use with constructions, which are constantly exposed to humidity, cold air or vehicle exhaust.
It is necessary to follow the instruction on the density of paint application. It is prohibited to apply other paints over a layer of PROMAPAINT SC4.
The paint PROMAPAINT SC4 for steel structures can be used on cast steel, subject to the appropriate density of paint application for the closed steel profiles.
The main surface should be dry, free from stains of rust, dirt, oil and ground colour. The temperature during the painting should be approximately +10ºC (the temperature of steel - approximately +5ºC).
Duration of drying depends on the temperature, the air humidity and the paint consistence.
When finished, stick a note with a marker of special paint.
Package unit: bucket 25 kg.
Please request additional instructions on the use of the paint!
To specify the exact density of paint aplication, please, provide the following information to our experts: the constructions type, the construction purpose, the required level of fire resistance.
Related services categories
In your cart
Your shopping cart is empty
Outlet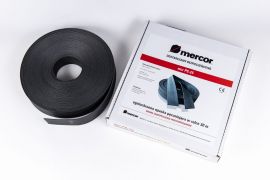 Popular goods