Important information!!! Store work rules during the period from December 19
DEAR CLIENTS!
SIA Latakva Fire Service informs that from December 19:
Distance selling is in progress (ordering goods by phone or ordering by e-mail). Delivery of goods by courier or parcel machines, and you can also pick up goods at 156 Maskavas Street, Riga.
Wholesale trade (goods needed both for retail stores and for economic activities, construction, production, etc.). Delivery of goods by courier or parcel machines, and you can also pick up goods at 156 Maskavas Street, Riga.
Tel.: (+371) 67249249, (+371) 27249249, (+371) 20358170
E-mail: latakva@latakva.com или sales@latakva.com
!!!! ATTENTION !!!!
Both visitors and staff must wear masks when receiving goods.
When receiving the product, a physical distance of 2 meters must be observed,
The allowed number of people at the outlet is 3 people.
Fire stopping acrylic sealant PROMASEAL-A
Manufacturer: Promat
Model: PROMASEAL-A
Unicomponent fireproof sealant PROMASEAL® - A on an acrylic basis. It can easy and effortlessly, quickly and safe seal the joints of fire resistive constructions. It is durable due to high cohesiveness. The sealed joints can be painted.
Warehouse status: on request
(Price with VAT)
*Product description is based on information provided by the manufacturer about the product. The description and photos are informative, operational changes are possible. In accordance with certain modifications from the manufacturer changes may be made in the description of the product or its parameters.
Fireproof acrylic sealant PROMASEAL-A
Technical specifications and Characteristics:
Color - white/gray
Contents: paste
Density: wet: 1.6 + 0.2 g/cm3
dry: 1.8 + 0.2 g/cm3
Dry solids content: 86 + 5 wt%
Expansion pressure: approximately 15%
Minimum compression 15%
Category of use: category Y1
Field of applicationss:
PROMASEAL® - A fireproof sealer for joints, connections and cracks in fire-resistant constructions with maximum elasticity of 7,5%.
PROMASEAL® - A can be used as a sealant for malformed constructions and joint sealing in structures, it serves for long-term isolation.
System advantages / advantage for the client:
It can be painted;
Good adhesion to various surfaces;
Certificates / confirmations:
EN 1366-3/4
EN 13501-1/2
ETAG 026-2
Package:
310 ml tube
12 tubes/ box
1200 tubes/pallet
Requirements of storage:
To store in a dry and cool place: 3°C-35°C
In original packing the expiration date is not less than 12 months
Safety directive:
Please, request additional information on safety.
Related services categories
In your cart
Your shopping cart is empty
Outlet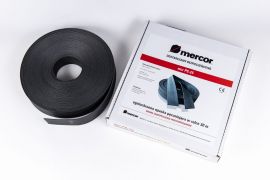 Popular goods