Important information!!! Store work rules during the period from December 19
DEAR CLIENTS!
SIA Latakva Fire Service informs that from December 19:
Distance selling is in progress (ordering goods by phone or ordering by e-mail). Delivery of goods by courier or parcel machines, and you can also pick up goods at 156 Maskavas Street, Riga.
Wholesale trade (goods needed both for retail stores and for economic activities, construction, production, etc.). Delivery of goods by courier or parcel machines, and you can also pick up goods at 156 Maskavas Street, Riga.
Tel.: (+371) 67249249, (+371) 27249249, (+371) 20358170
E-mail: latakva@latakva.com или sales@latakva.com
!!!! ATTENTION !!!!
Both visitors and staff must wear masks when receiving goods.
When receiving the product, a physical distance of 2 meters must be observed,
The allowed number of people at the outlet is 3 people.
Fire resistant PIROFOAM PF 240 (WEZYK) - 720ml
Manufacturer: Carboline
Model: Piro Foam PF240
Fire resistant PIRO FOAM PF240 is a one-component, semi-rigid, spray applied polyurethane foam. It is supplied as a liquid in a 750 ml container with a flexible hose or with an applicator nozzle for use with a dispensing gun. The foam cures by absorbing moisture from air.
Warehouse status: on request
(Price with VAT)
*Product description is based on information provided by the manufacturer about the product. The description and photos are informative, operational changes are possible. In accordance with certain modifications from the manufacturer changes may be made in the description of the product or its parameters.
TECHNICAL PARAMETERS:
Fire resistance class: max. EI 240
Colour: yellow
Environmental class: Z1, Z2
Storage temperature range: from +10°C Up to +30°C, do not expose to direct sunlight
Application life: 12 months
Theoretical yield per 750 ml pack: 38 dm3 of cured foam
Reaction to fire, class: B-s1, d0
Commercial packaging: 750 ml, with hose or for use with pistol, 12 pcs./box
PIRO FOAM PF240 is intended for making fireproof seals in:
- Gaps, expansion joints in construction partitions acting as fire separations with permissible mobility of ±7.5%
- Spaces between steelwork and partition,
- Spaces between door and window frames (wooden, steel and PVC) but the foam should not replace any means of mechanical fixing of windows and doors to the building's partition
- It is ideal for filling large, irregular and difficult to fill gaps, by increasing its volume and filling them completely
National technical assessment: ITB-KOT-2018/0650
National Declaration Of Performance: PIRO/05-2018-09-10
METHOD OF APPLICATION:
Before applying the product, clean the joint of dust, rust, grease and loose dirt. To ensure proper curing it is necessary to provide humid environment, if necessary, moisten the substrate with water.
Before use, warm the foam to about 15°C and mix thoroughly for at least 5 minutes. The product is ready for use after removing the protective cap and putting on the applicator hose or after installing in a gun.
Hold the foam cartridge in the inverted position, i.e. upside down.
The foam after curing may be cut, sawn, painted, covered with plaster or gypsum.
After completion of work, mark the finished penetration with the information label supplied with PIRO FOAM PF240.
Additional information:
Application temperature range for the product is from +5°C to +30°C. The product should not be exposed directly to external weather conditions. The product is not resistant to UV radiation, it should be protected against UV radiation by covering it with a suitable material intended for use on building facades, such as cement mortar, gypsum mortar, fire proof acrylic compound, fire proofing paste Flame Cabel Pasta A or topcoat paint. The time required for full curing of the foam and to dissipate flammable volatile compounds in order to achieve full fire resistance is 14 days
Related services categories
In your cart
Your shopping cart is empty
Outlet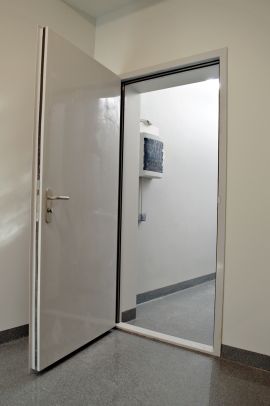 Popular goods