Important information!!! Store work rules during the period from December 19
DEAR CLIENTS!
SIA Latakva Fire Service informs that from December 19:
Distance selling is in progress (ordering goods by phone or ordering by e-mail). Delivery of goods by courier or parcel machines, and you can also pick up goods at 156 Maskavas Street, Riga.
Wholesale trade (goods needed both for retail stores and for economic activities, construction, production, etc.). Delivery of goods by courier or parcel machines, and you can also pick up goods at 156 Maskavas Street, Riga.
Tel.: (+371) 67249249, (+371) 27249249, (+371) 20358170
E-mail: latakva@latakva.com или sales@latakva.com
!!!! ATTENTION !!!!
Both visitors and staff must wear masks when receiving goods.
When receiving the product, a physical distance of 2 meters must be observed,
The allowed number of people at the outlet is 3 people.
Fire Resistant board Tecbor B (20 mm.)
Manufacturer: Mercor
Model: Tecbor B
There are two thickness variations of fire-fighting panel Tecbor B and Tecbor A. They are produced of silicate, oxide of magnesium and other additives, and have a special covering of glass-net on both sides.
Technical information
Warehouse status: on request
(Price per m
2
with VAT)
*Product description is based on information provided by the manufacturer about the product. The description and photos are informative, operational changes are possible. In accordance with certain modifications from the manufacturer changes may be made in the description of the product or its parameters.
Fire-fighting panel Tecbor B 20 mm
Fire-fighting panels TECBOR are used in the following cases:
For fire protection of metal constructions;
For fire protection of steel columns and beams;
Fire-resistant cable ducts;
Fire-resistant vent duct;
Air drains;
Fire-prevention walls;
Fire-resistant structures of mines;
Fire protection coatings;
These Tecbor panels are produced by the Tecresa Protección Pasiva company in Spain. Production fire-resistant Tecbor panels are intended for different building constructions and the producer has made great efforts to develop newer solutions of fire safety. All Tecbor panels produced by Tecresa company, are confirmed by different tests which have been carried out in the accredited laboratories and certified according to the standards of European Union, and also certified according to classification protocol of RWS especially for tunnels based on HCM combustion schedule, etc.
The Tecbor panels are marked by the sign CE that confirms strict control of production quality, in order to guaranty high quality of product to our clients.
The Tecbor panels have earned an excellent reputation on the market of Spain and in the last six years in many other countries of Europe.
Board thickness: 20 mm
Standard sizes (Width x Length): 1220 mm x 2300 mm
Board weight: ~38.16 kg (+10%)
Class of building materials: A1 (Noncombustible ) according to EN 13501-1
Density: approximately 730 kg/m3
Pieces of boards in palette: 26pcs.
Panel quadrature: ~2.81 m2(2.806 m2)
Related services categories
In your cart
Your shopping cart is empty
Outlet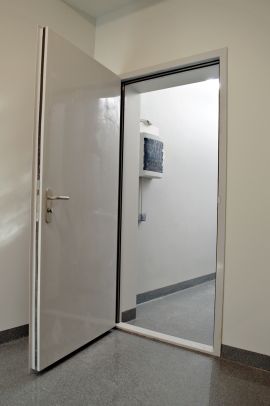 Popular goods