Important information!!! Store work rules during the period from December 19
DEAR CLIENTS!
SIA Latakva Fire Service informs that from December 19:
Distance selling is in progress (ordering goods by phone or ordering by e-mail). Delivery of goods by courier or parcel machines, and you can also pick up goods at 156 Maskavas Street, Riga.
Wholesale trade (goods needed both for retail stores and for economic activities, construction, production, etc.). Delivery of goods by courier or parcel machines, and you can also pick up goods at 156 Maskavas Street, Riga.
Tel.: (+371) 67249249, (+371) 27249249, (+371) 20358170
E-mail: latakva@latakva.com или sales@latakva.com
!!!! ATTENTION !!!!
Both visitors and staff must wear masks when receiving goods.
When receiving the product, a physical distance of 2 meters must be observed,
The allowed number of people at the outlet is 3 people.
Fire resistant glass PROMAGLAS 120/53 (EUR/m2)
Manufacturer: Promat
Model: Promaglas 120/53
Fire resistant composite glass PROMAGLAS 120/53 is used for fire safe glazing (EI120) and fire doors (T 90). Conforms to standards LVS EN 13501-1+A1:2010 – A1 non combustible.
Warehouse status: on request
(Price with VAT)
*Product description is based on information provided by the manufacturer about the product. The description and photos are informative, operational changes are possible. In accordance with certain modifications from the manufacturer changes may be made in the description of the product or its parameters.
Note: PROMAGLAS 120/53 is supplied as a ready to install so that it is not to be cut, trimmed or processed.
Upon ordering PROMAGLAS 120/53, please, request a full description of terms and conditions of delivery, transportation, storage and installation!
Description:
Name: Standard;
Structure: Monolith;
Fields of application: for interior works, do not expose product to the direct sunlight;
Thickness: 53 mm;
Weight: 93 kg/m2;
Assortment article number: 487 137;
Upon request, we provide information of other types of glasses and specific solutions, and also, inform on glasses with the additional safety options, for examples, impact safety glasses or bullet-resistant glasses.
PROMAGLAS 90 (d=43 mm) can be also ordered and priced on request.
The minimal dimension for calculation: Type 1, Type 2-...: 0,30 m2/glass
Type 3-...: 0,50 m2/glass
Price: When we deliver PROMAGLAS from our warehouse to the destination place, we will insure PROMAGLAS from potential damages and cracks, which may occur during transportation. We pay 2% from the cost of goods as an insurance premium and this sum does not include into the bill.
The price does not include VAT and the value added tax will be indicated in the bill.
Package: PROMAGLAS is packed in the boxes. Upon our consideration, the goods may be packed in disposable or reusable racks. If the client wants a special additional package for the good, the cost of this additional package will be calculated and billed separately.
Related services categories
In your cart
Your shopping cart is empty
Outlet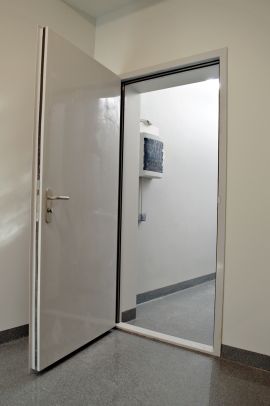 Popular goods