Important information!!! Store work rules during the period from December 19
DEAR CLIENTS!
SIA Latakva Fire Service informs that from December 19:
Distance selling is in progress (ordering goods by phone or ordering by e-mail). Delivery of goods by courier or parcel machines, and you can also pick up goods at 156 Maskavas Street, Riga.
Wholesale trade (goods needed both for retail stores and for economic activities, construction, production, etc.). Delivery of goods by courier or parcel machines, and you can also pick up goods at 156 Maskavas Street, Riga.
Tel.: (+371) 67249249, (+371) 27249249, (+371) 20358170
E-mail: latakva@latakva.com или sales@latakva.com
!!!! ATTENTION !!!!
Both visitors and staff must wear masks when receiving goods.
When receiving the product, a physical distance of 2 meters must be observed,
The allowed number of people at the outlet is 3 people.
Fireproof steel door EI 30 DP2 with fireproof glass EI30 (300x750 mm) (for wall opening 1000 * 2100 mm, interior / exterior doors)
Model: DP2 EI30 ar ugunsizturīgu stiklu EI30
DP2 fireproof doors are made of 0.9 mm galvanized steel, door leaf thickness 62 mm. The sash is filled with high-density non-combustible stone wool. The lock area is protected from fire by a fireproof plasterboard inside the sash. Stone wool is firmly glued inside the sash, thus increasing the durability of the structure.
*Product description is based on information provided by the manufacturer about the product. The description and photos are informative, operational changes are possible. In accordance with certain modifications from the manufacturer changes may be made in the description of the product or its parameters.
Carton size
Width: 1000 mm Height: 2100 mm *
Opening size +1.5 cm on both sides, + 2 cm in height
The sash is equipped with a rubber sealing strip and two 18x2 mm thermal tapes.
The door frame is made of 1.5 mm thick galvanized steel.
The doors are painted with polymer paint as standard.
Painting the surface with embossing (shagreen).
Thermal insulation 1.8 W / m2K.
At the top of the door there are several special holes that are located in a special way. This system creates a thermal gap between the inside and outside of the door, thus bridging the supply of heat or cold from one side of the door to the other through the steel frame or sash surface. This solution significantly reduces the overall heating of the door in the event of a fire, and also reduces freezing during daily use.
Standard equipment:
box
castle
stainless steel handle
cylinder
castle
sealing strips
Important !!!!!
hinges have a built-in self-closing mechanism (no need to install an additional closer)
Optional equipment
fire-resistant glass EI30
Fall threshold (required for smoke doors)
smooth paint or non-standard RAL
electromagnet
anti-panic system EN79, EN1125
impact plates
Complies with EN 1634-1, EN13501-2b CE
Related services categories
In your cart
Your shopping cart is empty
Outlet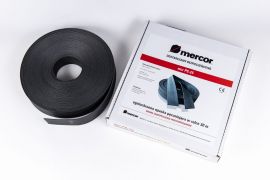 Popular goods