Important information!!! Store work rules during the period from December 19
DEAR CLIENTS!
SIA Latakva Fire Service informs that from December 19:
Distance selling is in progress (ordering goods by phone or ordering by e-mail). Delivery of goods by courier or parcel machines, and you can also pick up goods at 156 Maskavas Street, Riga.
Wholesale trade (goods needed both for retail stores and for economic activities, construction, production, etc.). Delivery of goods by courier or parcel machines, and you can also pick up goods at 156 Maskavas Street, Riga.
Tel.: (+371) 67249249, (+371) 27249249, (+371) 20358170
E-mail: latakva@latakva.com или sales@latakva.com
!!!! ATTENTION !!!!
Both visitors and staff must wear masks when receiving goods.
When receiving the product, a physical distance of 2 meters must be observed,
The allowed number of people at the outlet is 3 people.
Smoke exhaust axial-flow fan mcr MONSUN
Manufacturer: Mercor
Model: mcr MONSUN
Duct mounted axial smoke exhaust fan CE – according to EN 12101-3.
*Product description is based on information provided by the manufacturer about the product. The description and photos are informative, operational changes are possible. In accordance with certain modifications from the manufacturer changes may be made in the description of the product or its parameters.
Fire resistance:
F400 - 400°C for 120 min.
F300 - 300°C for 60 min.
F200 - 200°C for 120 min.
Versions:
Long casings (LC).
Single or double speed motors.
Purpose: The fan has been designed to remove smoke and hot air from enclosed interiors during fire. It facilitates evacuation of people and protects the building structure and its fittings against high temperature, it also prevents the fire spreading to the neighbouring fire compartments. The fan may be used in comfort and industrial ventilation systems as an exhaust or venting fan.
Technical data:
Available in 10 sizes: from D355 mm to D1000 mm. Standard air output up to 100000 m3/h. Compression of up to 1800 Pa.
Accessories:
Mounting feet for horizontal installation SW, protective wire fan guard on rotor or motor side SO, vibration compensators – flexible connectors, F400 class KD, counterflanges for duct installation PK, back draft dampers KS, shock absorbers KA, control automatics OM.
Related services categories
In your cart
Your shopping cart is empty
Outlet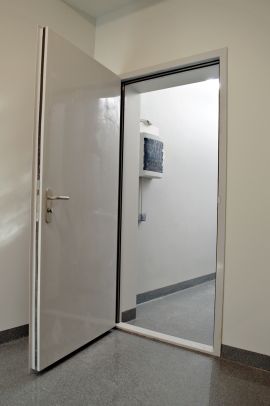 Popular goods